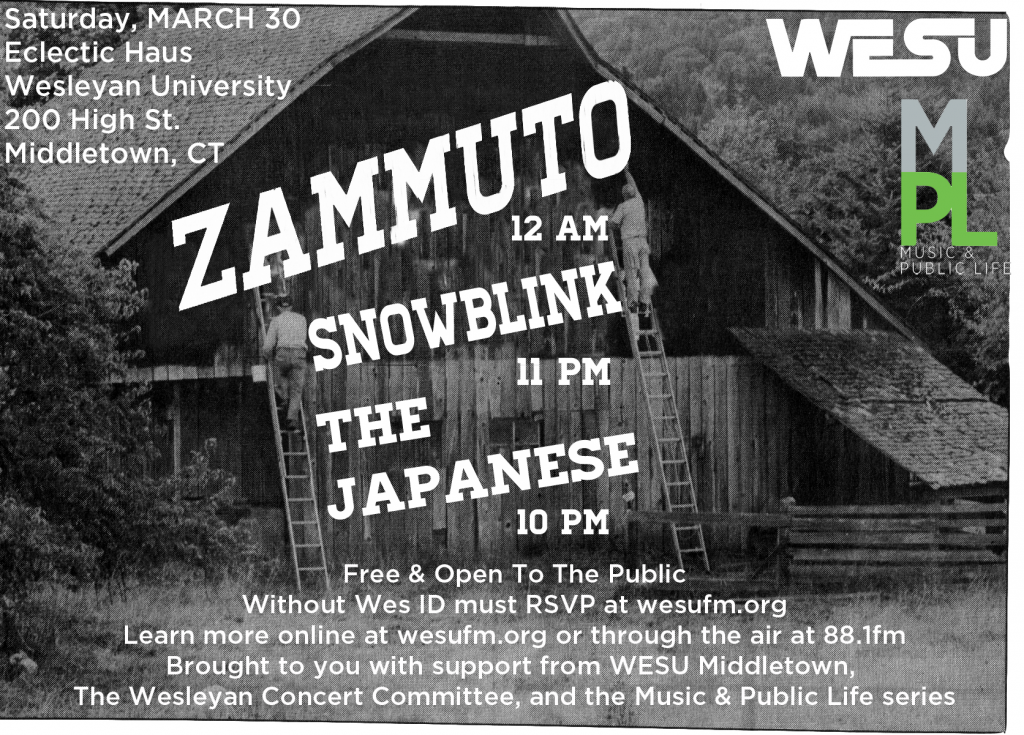 Free for everyone! If you do not have a Wes ID, please RSVP here.
Zammuto is the new solo project from Nick Zammuto, a former member
of The Books—one of the most acclaimed and innovative groups of the
past decade. In Zammuto's progressive new endeavor, "dexterous
musicianship and catchy pop writing are upgraded to hyper-reality,"
(Pitchfork) as he mixes digital rhythms with complex orchestration for
an emotionally intese music experience that blurs the line between man
and machine. 12 am
Snowblink is a Toronto based duo dubbed by the CBC
as "one of the most compelling new voices on the Canadian scene" for
their delicate, ethereal sound. 11 pm
The Japanese make paw-stomping space music. 10 pm
WHERE: Eclectic Haus, Wesleyan University, 200 High St. Middletown, CT
THANK YOU to the Wesleyan Student Assembly Concert Committee, the Student Program Fund, and the Music & Public Life series for making this series possible!