Click here to purchase tickets!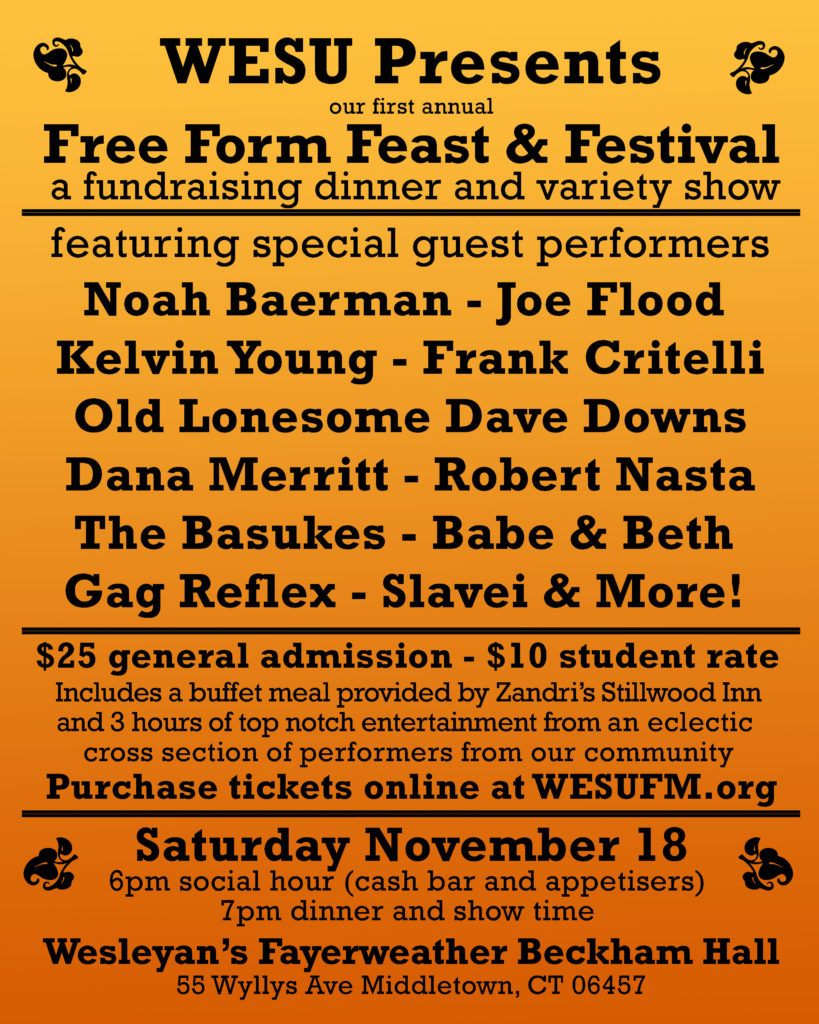 Join WESU for dinner and a show on November 18 and help support the service we provide.  WESU's Free Form Feast & Festival includes a buffet meal plus a variety show featuring performances by some of our region's most talented artists. Guest performers include, Noah Baerman, Joe Flood, Old Lonesome Dave Downs, Kelvin Young, Frank Critelli, Dana Merritt, Robert Nasta, The Basukes, Gag Reflex, Babe & Beth, Slavei and More!
WESU's Free Form Feast and Festival happens at Wesleyan's Beckham Hall (55 Wyllys Ave 06457) Saturday November 18th starting at 6pm. Ticket price is $25 for general admission and $10 for students. All of the tickets sales will benefit our Fall pledge drive and help to sustain community radio WESU.
Click here to purchase your tickets!