1    JAMES BLAKE    Overgrown    Republic

2    ADRIAN YOUNGE    Adrian Younge Presents The Delfonics    Wax Poetics The classic 70s Philly soul group (you might remember their iconic "Didn't I (Blow Your Mind This Time)" single from the Jackie Brown soundtrack) return and sound as beautiful as ever on this collaboration with producer Adrian Younge. Younge, who previously scored the Black Dynamite soundtrack, is also an entertainment law professor, and he's been killing it lately. He just followed up this Delfonics collab with an impressive Ennio Morricone-style concept album team-up with Ghostface Killah called Twelve Reasons to Die.
3    AUTRE NE VEUT    Anxiety    Software

4    THEE OH SEES    Floating Coffin    Castle Face  Thee Oh Sees follow up the man-dog cover art (which fun-hating Pitchfork put on their Worst Cover Art list) on last year's Putrifiers II with strawberries, eyeballs and teeth.
5    DEERHUNTER    Monomania    4AD
6    STEEL WHEELS    No More Rain
7    NICK CAVE AND THE BAD SEEDS    Push The Sky Away    Bad Seed
8    FLAMING LIPS    The Terror    Warner Brothers
9    JJ GREY AND MOFRO    This River    Alligator

10    KURT VILE    Wakin On A Pretty Daze    Matador  Kurt sounds a lot happier than on the sleepy, melancholy Smoke Rings for My Halo. He's such a dad (see this adorable video of his daughter dancing to his excellent single "Never Run Away") but that doesn't make this album toned down or boring. In fact, this is his most confident, epic full-blown rock & roll record. And "Wakin on a Pretty Day" is so good that after nine and a half minutes I wish it would keep going.
11    WAVVES    Afraid Of Heights    Warner Brothers

12    CRIME AND THE CITY SOLUTION    American Twilight    Mute Check out WESU DJ and Wesleying maestro Zach Schonfeld's review of this one here.

13    BALLAKE SISSOKO    At Peace    Six Degrees Previously covered this one here.
14    SHOVELS AND ROPE    Johnny 99 B/w Bad As Me [7-Inch]    Third Man
15    CAVEMAN    Caveman    Fat Possum
16    STROKES    Comedown Machine    RCA
17    VAMPIRE WEEKEND    "Diane Young" [Single]    XL
18    RON SEXSMITH    Forever Endeavour    Cooking Vinyl

19    CANNIBAL OX    Gotham The legendary Def Jux group returns sans El-P (who's at work on what's going to be a very very cool collaboration with Killer Mike called Run the Jewels).

20    POND    "Giant Tortoise" [Single] Pond, who share three members with Tame Impala and a likeminded psychedelic sound, return with new material after their promising and excellently-titled debut from last year, Beard, Wives, Denim.
21    SUUNS    Images Du Futur    Secretly Canadian

22    RAEKWON    Lost Jewlry [EP]    Ice H2O  We wrote about this one here.
23    DEVENDRA BANHART    Mala    Nonesuch
24    JAMES HUNTER SIX    Minute By Minute    Concord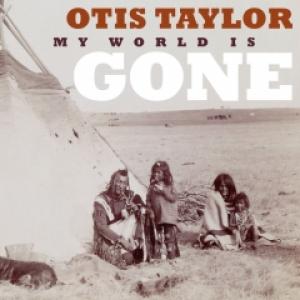 25    OTIS TAYLOR    My World Is Gone    Telarc A blues album that prominently features Native American guitarist Mato Nanji and reflects on the troubled history of indigenous people in this country. A welcome suprise.
26    PARENTHETICAL GIRLS    Privilege (Abridged)    Marriage-Slender Means Society
27    CHVRCHES    Recover [EP]    Glassnote

28    RED BARAAT    Shruggy Ji    Sinj A unique mixture of DC-based go-go music and the British/Punjab genre of Bhangra.
29    COLLEEN GREEN    Sock It To Me    Hardly Art
30    JUSTIN TIMBERLAKE    The 20/20 Experience    RCA