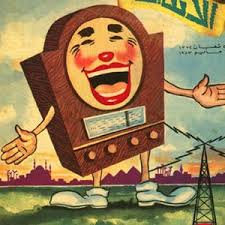 Thanks to the many listeners, donors, and volunteers who came together to make our 9th Annual Winter Holiday Pledge Drive a Success! Your support continues to illustrate the importance of maintaining and safe guarding community radio that matters!
Employing our "Kinder Gentler"  approach to develop community support in a world ruled by professional public radio fundraising has proved challenging.  Ultimately, it worked – thanks to our amazing audience and supporters.
2014 will be a busy and fun year at WESU as we celebrate our 75 year legacy as one of the original student owned an operated radio stations in the country. Highlights include special music and public affairs programming to physical and virtual exhibits of WESU artifacts and audio.
We are also launching a capital campaign fueled by a series of live fundraising concerts and events reaching out to our various listening communities. This capital campaign aims to fund some necessary station upgrades from installing a back-up power system to keep us on air during power outages to replacing our 25 year old mixing boards.We are also hoping to use this opportunity to kick off a film project to document the history and significance of WESU.
2014 Will bring many opportunities for us to engage with our listening audience and stay in touch with our various stakeholders around the world as we explore the rich legacy that is WESU.
Again, many thanks to all of the good people who came together to make this year's drive a success.
Here's hoping that 2014 brings more peace, more health, more prosperity, and more community radio that matters, to all in need!
Happy New Year from WESU!
_________________________________________________________
P.S.
The end of 2013 brought the end of our annual winter pledge drive but we could still use a few more donations to sure things up and hit our mark. Please feel free to get started on your 2014 tax deduction with a donation at www.wesufm.org/pledge