Welcome Back is a radio show produced and hosted by WESU GM, Ben Michael, that explores the lives and stories of some of the folks who've passed through the WESU studios over the years. Though conversations and interviews, we explore the rich history of one of the first student owned and operated radio stations in the country. We also talk about the value of WESU as service to the Wesleyan Community as well as our listeners throughout the CT River Valley. Below you'll find links to each of the episodes, enjoy!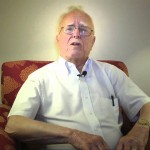 Arch Doty, 1939
Now-retired Arch Doty was one of the founders of WESU Middletown (then called WES) in 1939. He built his own radio transmitter and brought it to his Clark Hall dorm room, where the station started. 75 years later, it's still going strong.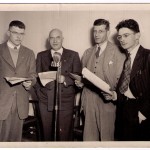 Howard Williams, Class of 1948 (pictured on left)
Howard, who once owned WESU's predecessor WES from 1946-1948.
Mark J. Estren, Ph.D., Class of 1968
Dr. Mark Estren is an author and Pulitzer-winning journalist based in Fort Myers, Florida. He has produced for CBS Radio, worked for The Washington Post, Philadelphia Inquirer, and Miami Herald, and written an illustrated guide to underground comics and cartoons, A History of Underground Comics.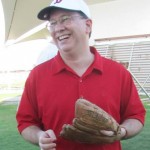 Erik Lovequist, Class of 1989
After his time at Wesleyan serving as both VP and General Manager at WESU, Erik worked in the music industry and entertained as a radio personality in his native Cape Cod. In 2013 he and his wife opened Lovequist Antiques, a boutique antique shop in Billerica, MA.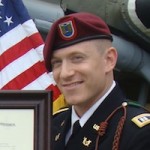 Jesse Sommer, Class of 2005
A Paratrooper and Judge Advocate with the US Army's 82nd Airborne Division, Jesse also serves as head of marketing and development for The People of Channel 38, a web-based TV production company.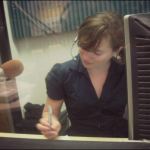 Andrea Silenzi, Class of 2007
Andrea is the Senior Producer of The Gist with MIke Pesca, a daily news show from Slate. She also hosts the radio show Why Oh Why every Wednesday 7-8pm ET on WFMU.
Jeremy Powell, Class of 2008
Jeremy works in the film industry in Los Angeles, having previously worked as an assistant to Darren Aronofsky and assisted in the production of The Muppets, The Protector, Political Animals, and The Last Ship.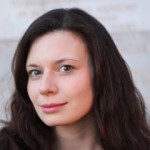 Laurenellen McCann, Class of 2009
Laurenellen, who was recently included in Time Magazine's 30 People Under 30 Changing the World, is currently a Civic Innovation Fellow at the Open Technology Institute at the New America Foundation in Washington, DC. She has also served as the executive producer of The Good Fight with Ben Wikler, a DC-based podcast and radio show covering politics, activism, and "stories about epic fights for justice."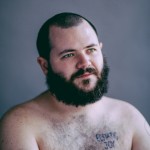 Ben Seretan, Class of 2010
Ben is a Brooklyn-based multi-instrumentalist whose most recent self-titled LP can now be purchased on iTunes or his Bandcamp page.
Mickey Capper, Class of 2013
MIckey is a New York-based media specialist. He produces for Tape Radio and Crowd Noise, a radio show about live music.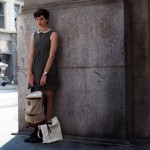 Avery Trufelman, Class of 2013
A former WESU President, Avery is currently an assistant producer at 99% Invisible, an award-winning independent radio show about "design, architecture, and the 99% Invisible activity that shapes our world."