Meet the performers for our first Annual Free Form Feast and Festival, on 11/18 featuring more than one dozen acts and a buffet meal.  Click here to purchase tickets online!

Joe Flood – Songwriter, multi-instrumentalist, storyteller, translator, historian…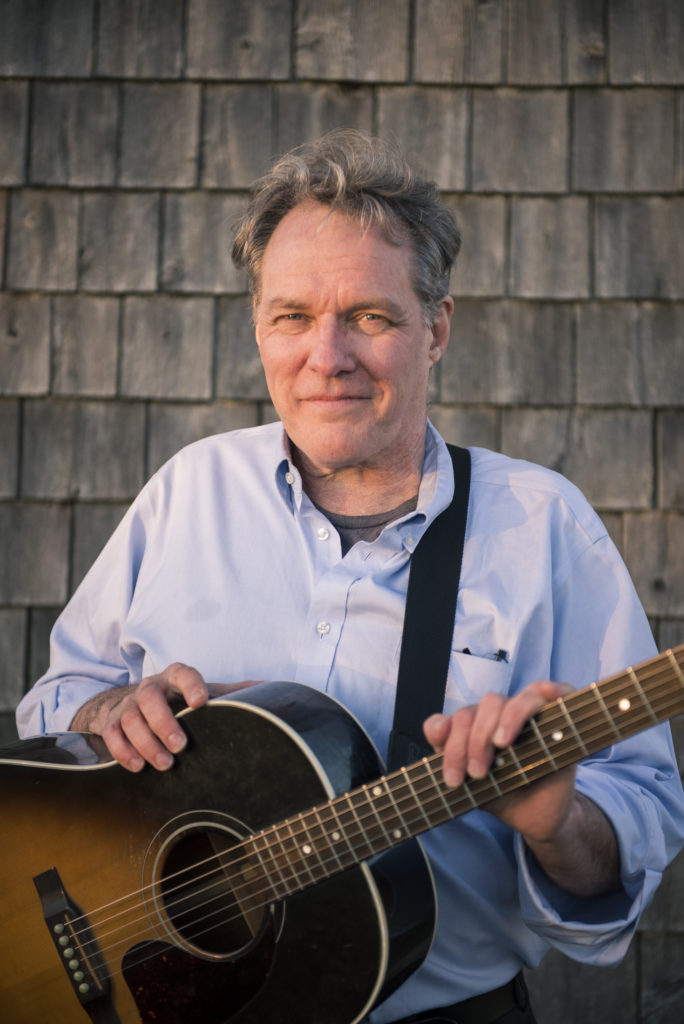 "WESU is part of a dying breed–quality, free form, local radio." 
Joe Flood has performed, written, and recorded with many of the great names in American roots music, among them The Band, Blues Traveler, Dr. John, Bottle Rockets, Laura Cantrell, Eric Andersen, Happy and Artie Traum, Jim Weider, Eric "Roscoe" Ambel, Jono Manson, and the list goes on!  www.joefloodmusic.com
music sample  http://joeflood.bandcamp.com/track/wake-nicodemus  more at https://joeflood.bandcamp.com
Noah Baerman – MWM, jazz pianist, composer, educator and author, seeks musical fulfillment, personal growth and a good recipe for saag paneer.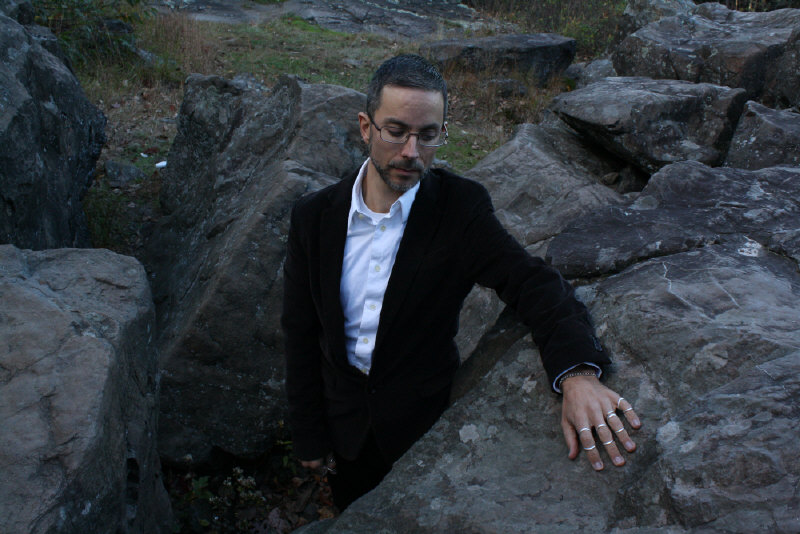 "Having an eclectic and high quality radio station is one of the things that makes me brag to my out of town friends about how cool it is to live in Middletown, CT. The health of WESU is essential to maintaining the cherished vitality of our hip little city!"
Noah Baerman's tenacity and his cutting edge yet soulful music have made him an inspiring figure to a growing legion of admirers. Over ten years after nearly walking away from the piano due to his struggles with Ehlers-Danlos Syndrome (EDS), an incurable connective tissue disorder with which he was born, Noah is playing and composing with more authority than ever. These challenges and his experiences as a foster parent have deepened his already fierce commitment to "message music." http://www.noahjazz.com/
music sample https://soundcloud.com/resonant-motion/noah-baerman-time-is-now
More at: http://www.noahjazz.com/music.html
Frank Critelli – Frank Critelli writes songs. He dabbles in haiku and other short poetry. He also writes other things. Like postcards.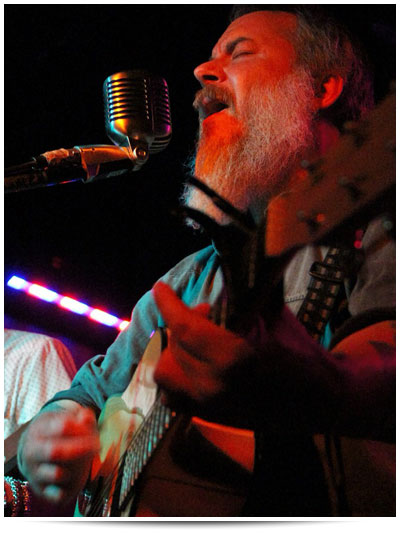 Sometimes he performs solo, sometimes he is accompanied by one or more musical co-conspirators or in conjunction with other songwriters. Over the years he's played in streets and subways, barrooms and classrooms, coffeehouses and colleges, theaters, festivals, and (most recently) in his kitchen. http://www.frankcritelli.net
https://www.youtube.com/watch?v=onSoF9MQ1Ro
http://www.frankcritelli.net/discography.html
Old Lonesome Dave  

"It is important to support WESU.  Because all politics are local.  All music is local.  All art is local.  Local's all we got.  WESU is local. I'm grateful to WESU, and I know lots of others who ought to be."
In 2014, Mayor Dan Drew appointed Old Lonesome Dave, aka O.L.D., The Inaugural Musical Ambassador to the City of Middletown, CT.  A veteran educator and entertainer with more than fifty years performance experience, Old Lonesome Dave brings fun and laughter to hundreds of groups around New England performing in over 150 towns since 2010. http://www.jackandjillmusicfestival.com/
The Basukes – The World's only Ukulele Bassoon duo!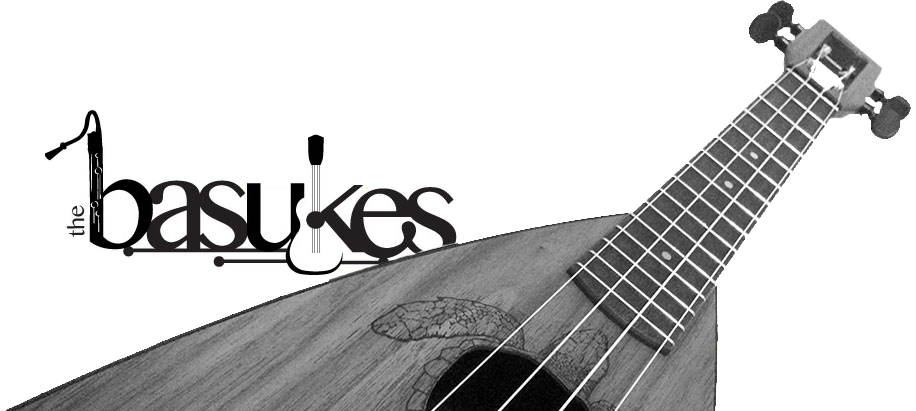 Together, Shona Kerr (bassoon) and Bill Rose (Uke/Vocals) offer a unique blend of an unlikely pairing of musical instruments to interpret and perform cover songs from various decades of top-40 music.
http://basukes.com/
Music video for Eleanor Rigby (cover) https://youtu.be/E7v_gN8HDUA
Dana Merritt Songwriter, Performer, Fingerstyle Guitarist.
"College radio is one of the ways musicians like myself can broadcast their art and reach more people."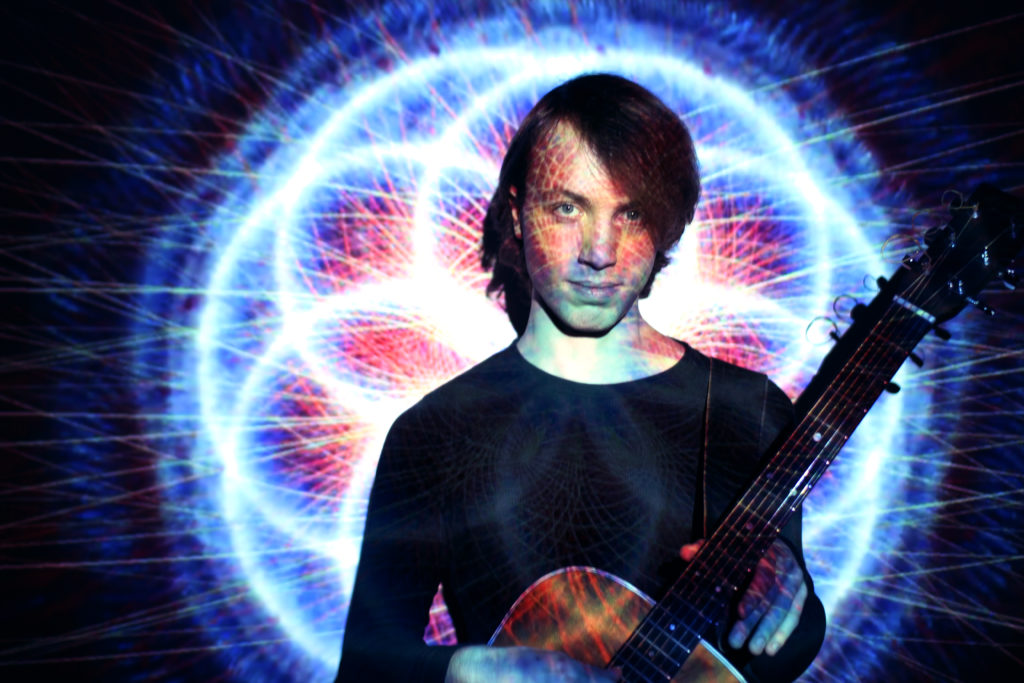 Acoustic guitarist and composer Dana Merritt is not your typical guitarist. She prides herself on being able to transcend what people typically think a guitar is used for. Her solo compositions paint vast soundscapes, most often utilizing obscure alternate tunings and unorthodox hand techniques. Dana is a truly unique performer who needs to be heard in order to be properly understood. https://www.facebook.com/DanaMerrittMusic/
https://www.youtube.com/watch?v=mqtE1awyEWs
Kelvin Young: Sound Practitioner and Holistic Stress Management Instructor.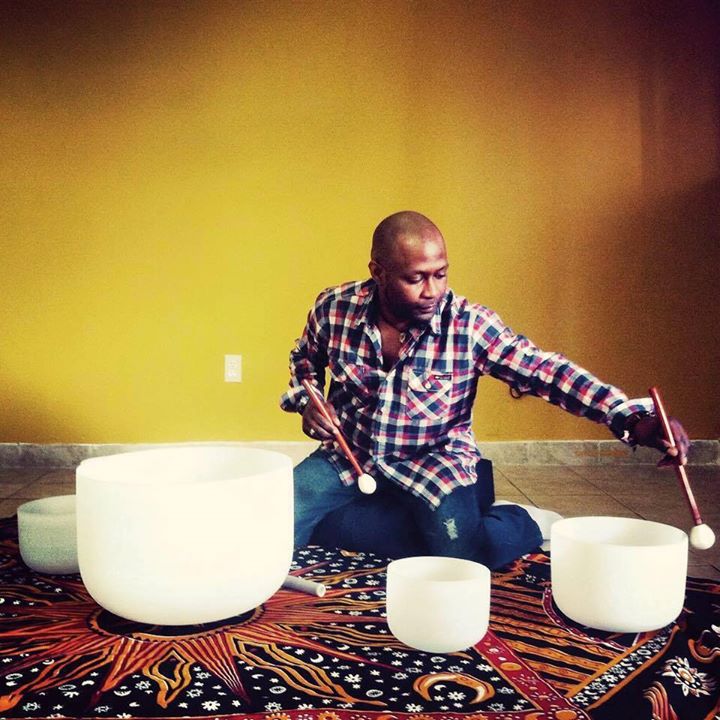 Kelvin has studied sound healing with Master Sound Healers, Paul Hubbert of the Holographic Sound and Inner Balance and Satya Brat Jaiswal of the International Academy of Sound Healing.  Kelvin has presented around the country in diverse settings including Yoga retreats, studios, and festivals Festival, Alex Grey's Chapel of Sacred Mirrors, colleges, prisons, addiction treatment centers, psychiatric inpatient units and mental health agencies.
http://sacredsoundenergyhealing.com
https://www.youtube.com/watch?v=FWvGAxFgvJs
Robert Nasta composer, improviser, and performer and educator
"I think it is important to support WESU Because it is truly a community radio station."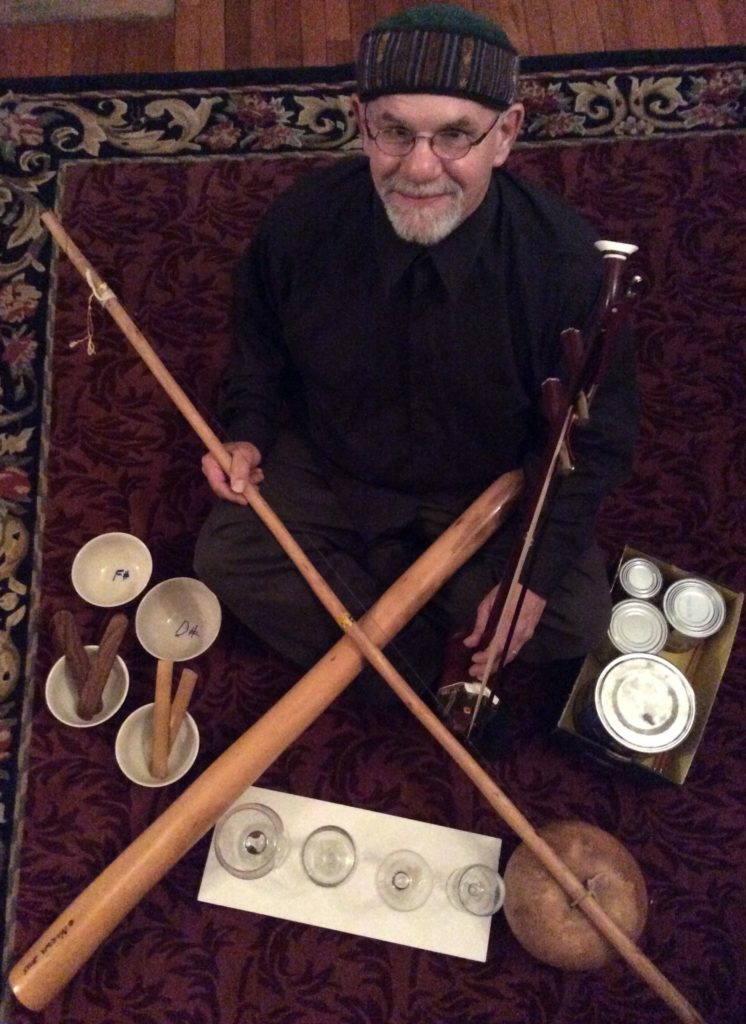 Robert Nasta's music has been featured on radio broadcasts, in dance performances, and he has performed his compositions as soloist at numerous venues. He has received grants from Meet the Composer, The New York Foundation for the Arts, The New York State Council on the Arts, and Arts In Education. He has taught music at the middle school, high school and college levels, and has been a Lecturer in Music at Middlesex Community College, Middletown, CT. since 1999. Robert also serves as the musical director for Artists for World Peace.
www.Robertnasta.com www.Artistsforworldpeace.org
https://www.youtube.com/watch?v=n8hR3J0ZuMs

Art Farm's Allison McDermott &  Rob Grimm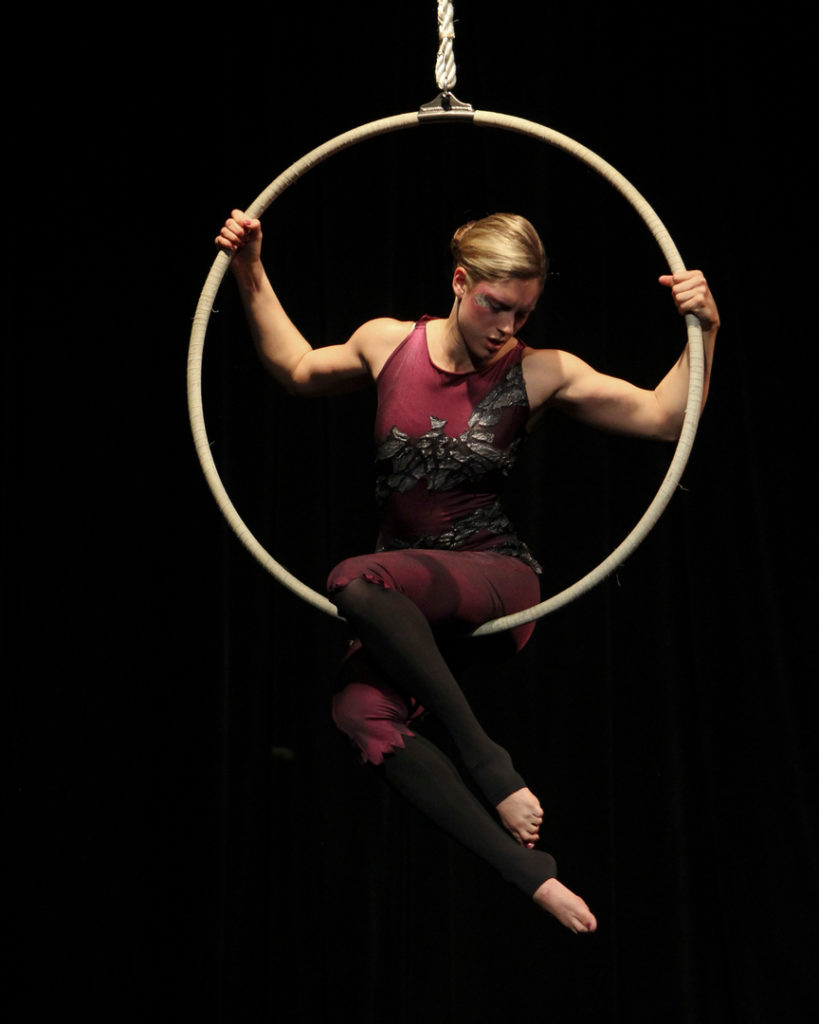 ARTFARM is a non-profit, professional theater organization, based in Middletown that promotes simple living, performance arts, and activism through its signature summer event, Shakespeare in the Grove as well as touring shows, teaching residencies, and a circus arts training program.  Tonight's Art Farm's performance features circus artists Allison McDermott and Rob Grimm.
http://www.allisonmcdermott.com 
https://www.youtube.com/watch?v=HwypBNbwYBo
Olivia Backal-Balik – Classical pianist
"WESU provides a legitimate avenue for community members and students of the University to communicate with others about what's important to them. The second is that is provides an opportunity for students work with community members to work with each other. While college campuses tend to dominate cities or towns and drive out the local community, WESU is an honest example of how much good can come out of  working alongside different communities."  Olivia Backal-Balik started piano at age 15, and her interest in and love for music has grown enormously ever since.  She has been active in orchestra and chamber music groups in both high school and at Wesleyan, and has also enjoyed attending the annual Apple Hill Chamber Music Workshop.  Olivia is pursuing a Bachelor's of Music with a Piano Performance concentration here at Wesleyan. Olivia is most proud of her WESU 88.1 program 'Roll Over Beethoven,' an hour long set, aired every other Saturday, dedicated to appreciating classical minority composers and their works.  https://www.youtube.com/watch?v=VzR4zY_8Whc
Gag Reflex  – Wesleyan's oldest Improv Comedy group.
active in the Wesleyan Community, Gag Reflex is a comedy troupe that celebrates the long-form improvisational style of the Armando. The group is active on campus and has represented Wesleyan at the Big Apple Regional improv tournament.
Slavei is a group of vocalists devoted to bringing the beautiful and inspiring music of Eastern Europe, the Balkans, and Caucasus Georgia to Wesleyan.
Check out this short video! https://www.youtube.com/watch?v=I2OowBc12Mc
Babe and Beth – Vice president and President of the WESU Board of Directors, in performance together! Both musicians in their own right, Babe and Beth will join forces for an intimate acoustic set.