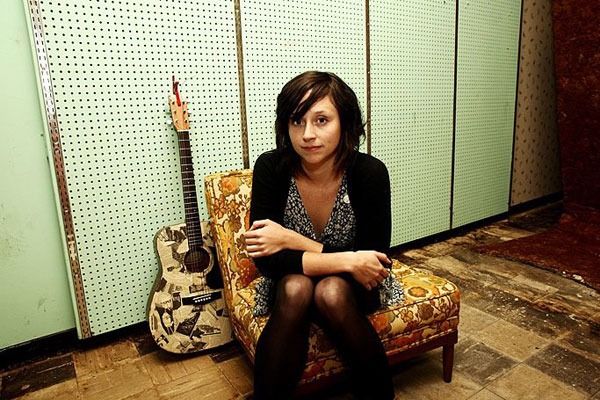 Waxahatchee, the American indie folk music project, is coming to Middletown, CT this Friday, September 25th at 10pm! WESU is hosting a candle light Waxahatchee acoustic set in the Memorial Chapel, located on Wesleyan University's campus.
Waxahatchee consists of singer-songwriter Katie Crutchfield. Over the past four years, she has been listed at the top of numerous "Best Of" lists, and, this past April, Waxahatchee released her third studio album Ivy Tripp to incredible critical praise.
Tickets are free for Wesleyan students and only $15 for non-students. Tickets can be found at the Wesleyan University Box Office or can be bought online here. A portion of the ticket sales will go towards WESU, so support the station by seeing this incredible artist! They are going fast (only about 50 student tickets left!), so get them while you can. If the show is not sold out, additional tickets will be sold at the door. Henry Hall will be opening.
Can't wait to see you all there!