Click here to purchase tickets!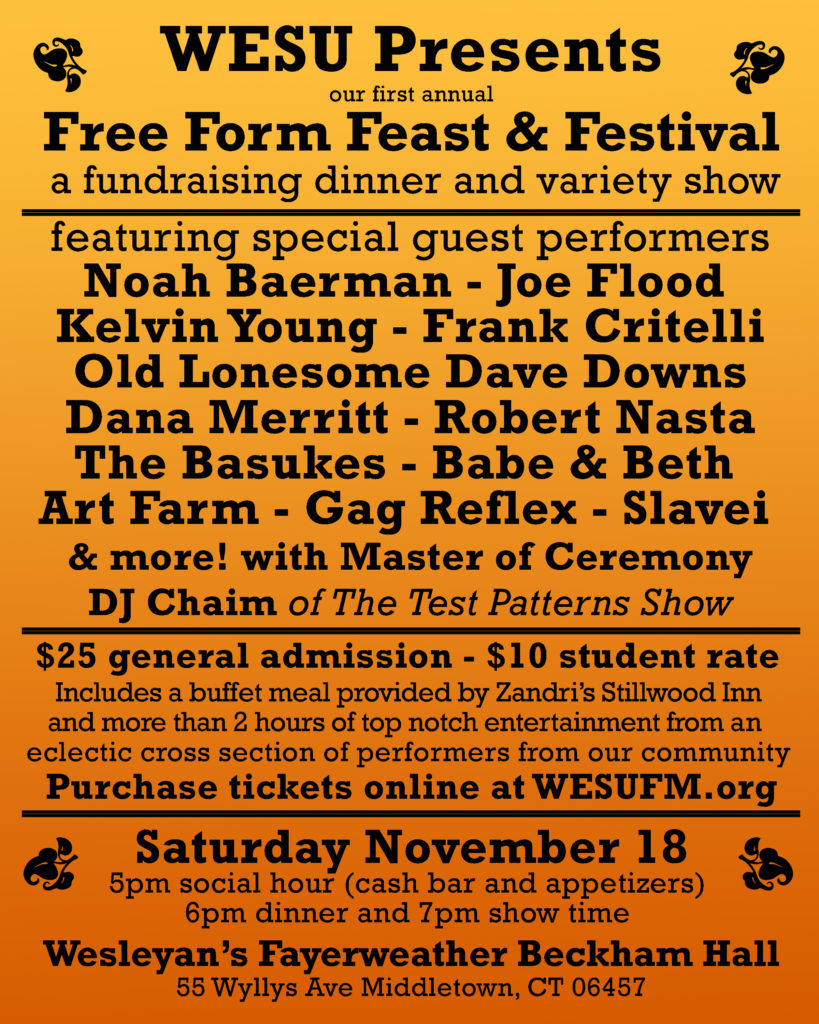 Join WESU for dinner and a Show on November 18 and help support community radio. WESU's Free Form Feast and Festival features a buffet meal plus a variety show. More than ten acts, featuring internationally acclaimed artists alongside student and community artists, will be donating their performances. The full artist lineup is listed on the station's website where you can also find a link to purchase tickets . The event will also feature a home-cooked Italian family style buffet generously donated by Zandri's Stillwood Inn of Wallingford.
WESU's Free Form Feast and Festival will take place at Wesleyan University's Fayerweather – Beckham Hall, 55 Wyllys Ave, Middletown, CT 06457. Doors will open at 5pm for a social hour with appetizers and a cash bar. Dinner will be served at 6pm, Showtime starts at 7:00pm.
Tickets are $25 for the public and $10 for Students. Dinner, soft drinks, and a hot and cold beverage service are included along with the show. All tickets sales directly support the station's fall fundraising campaign and shorten the annual fall WESU on air pledge drive to sustain community radio.