Hi everyone!
WESU is back and better than ever for its Fall 2015 season! The station welcomed back 100+ students last Monday, September 7th to kick the season off. Due to our incredible Spring Pledge Drive (thank you!), the station will be getting upgraded over the next few months, which includes a new touchscreen for station sign-ups, new chairs, and a complete overhaul of Studio B. These upgrades are incredibly exciting, will make WESU even better, and are all thanks to you: our staff, listeners, and community. Thank you!
We have a ton of great new shows and fantastic returning ones! Check out just a few of our new additions and old favorites below:
– Beyond Broadway, with DJ Nina G: Not your grandma's showtunes. The hits, the misses, and everything in between. Airs every 1st, 3rd, and 5th Sunday from 6:30-7:30pm.
– Think Twice Radio, with DJ Al: The undertaking of "Think Twice Radio" is to reassert the watchdog role of the media by ramping up coverage of Connecticut issues in a nonpartisan way. Airs every 2nd and 4th Monday from 6:00-6:30pm.
– Word on the Hill, with DJ Breej: Provides a platform for silenced minorities on campus to discuss a specific struggle and how it relates to them at Wesleyan and beyond it. Airs every Monday night from 1:00-2:00am.
– #blackmusicmatters, with DJ Frau Miau: Dedicated to playing music for black people, by black people. Ranging from slave songs to Kendrick Lamar, the show serves as yet another reminder to why black lives matter. Airs every Wednesday night from 11:00pm-12:00am.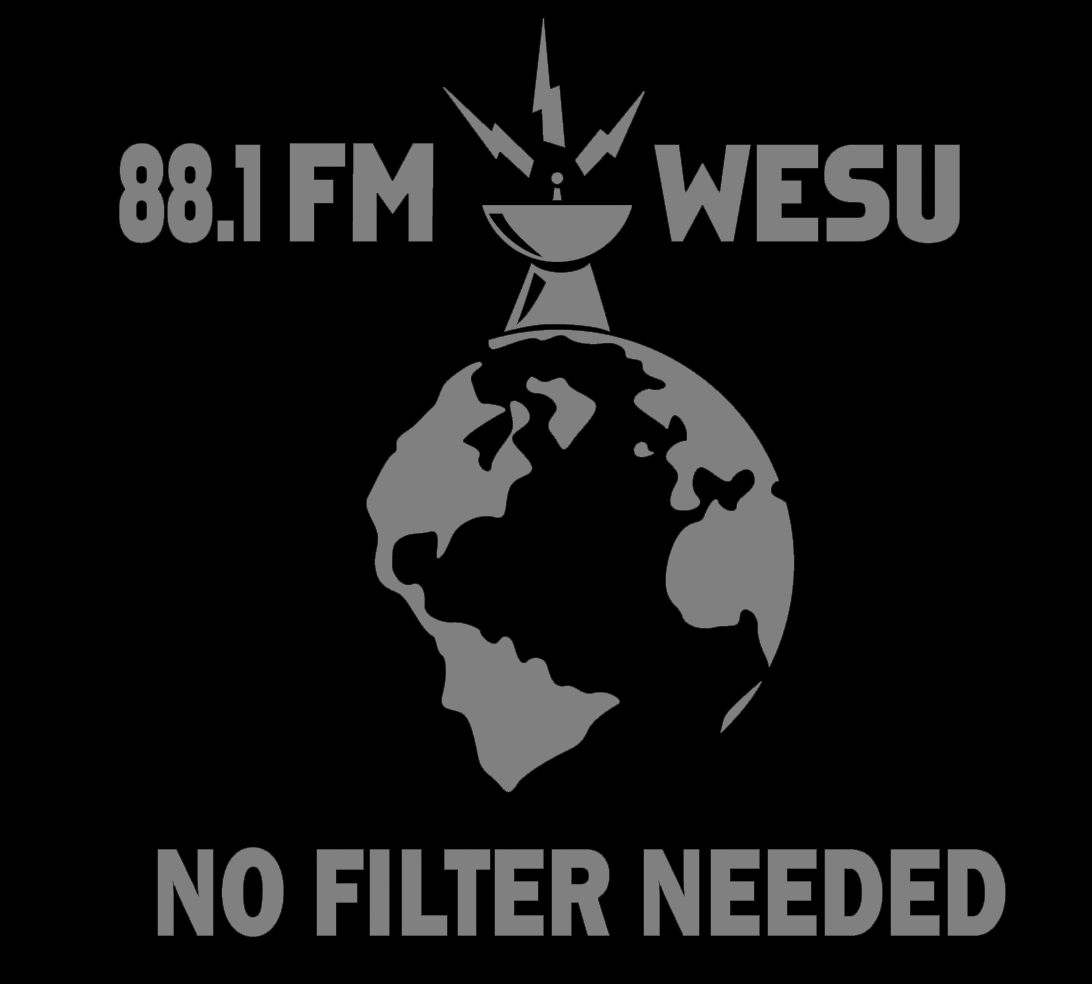 Keep an eye out for some other updates as the season goes on. Our bi-annual Record Fair will be October 18th in Beckham Hall, Middletown CT from 11am-4pm, so mark your calendars. Additionally, WESU is hosting Waxahatchee on September 25th at 10:00pm in Memorial Chapel in Middletown, CT; the tickets are only $15, so buy them here now while they're still available!
Thank you for all your support, and here's to a tremendously free-form and renegade fall season.
Best,
Ben Goldberg
Public Relations Director